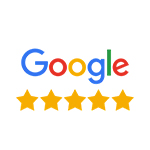 Ten out of Ten
While in Boynton Beach, I had the occasion to seek treatment by Dr. Indictor. He's an absolute top drawer diagnostician and expert dentist. His staff is professional and very friendly and his practice is now my go-to when we're at the Boynton condo. My thanks to Dr. Indictor and his staff for accommodating me and for his skillful treatment. Ten out of ten in my book.
Mark B.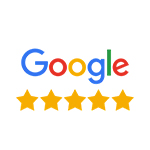 Exceptional Team
I have been Dr. Indictor's patient since 1994! Needless to say, I continue as a patient here because of Dr. Indictor's knowledge, competence, caring, understanding and compassion. Dr. Indictor's staff ALICIA, ISABELA, MARCY, RHONDA AND ESPECIALLY MY DERBY! are wonderful and I actually look forward to my visits. Everyone is just TERRIFIC. This is the office staff every doctor wishes for... they are exceptional.
Andrea L.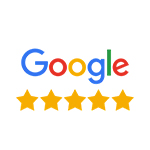 Has Patient's Best Interest at Heart
Wonderful dentist and staff. He has the patient's best interest at heart and we trust him. We've been seeing him over 10 years regularly.
Sharon R.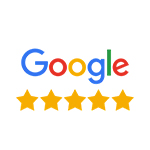 Happy to Recommend to Anyone We Care About
Lost our dentist of 25 years. Went to four different dentists, none of the offices or staff were clean. We got lucky, we were recommended to Dr. Indictor. His office staff are warm and friendly. His office is meticulously clean. He's meticulously clean. He made a denture for me and was patient with me and alleviated all my problems. We would be happy to recommend him to anyone we care about.
Sandi G.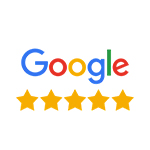 Professional and Highly Recommended
(Translated by Google) I recently had an endodontic treatment at Dr. Indictor's clinic. My experience was very pleasant, all the people who work at the clinic are very professional. Personally, as a dentist I highly recommend it.
Alicia M.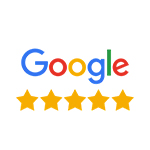 Provides Best Family Care
As someone who has lived in numerous geographic locations, I have had to find new healthcare professionals with each move. Finding a Dentist had proven to be quite challenging until my move to Florida. I was fortunate to find Dr. Mitchell Indictor and his staff. For the last 10 years they have been extremely caring, empathetic and professional providing both me and my wife the best care we have ever had and we thank them.
Virgil M.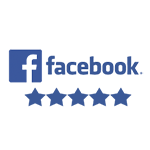 Patient for More Than 20 Years
I have been Dr. Indictor's patient for more than 20 years. He has performed everything from routine dental care, root canals, crowns, implants and now he has provided me with my new front teeth (crown and veneer). They look better than the original and the color match is fantastic. I am EXTREMELY lucky to have Dr. Indictor as my Dentist. I trust him wholeheartedly and without reservation. His staff are totally professional, skilled, understanding and compassionate. DERBY is a joy; a loving and delightful member of the staff. (I actually look forward to my visits!!!) Thank you Dr. Indictor for all you have done. Will see you soon. L'Shana Tova.
Andrea L.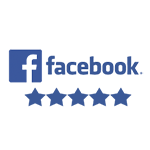 Can Finally Smile Again
I cannot possibly thank Dr. Indictor and his staff for everything they have done for me over the past 2 months. I have a major fear of dentists, because I needed so much work done and I haven't smiled in a very long time and now, I finally can. The staff is absolutely amazing and kind. They never looked down at me for the state of my mouth and I highly recommend them to anyone looking for a dentist.
Bethann A.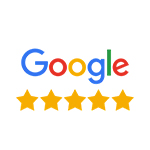 Standing Way Ahead of the Crowd
The crew at East Boynton Dental are the best! Dr. Indictor has unparalleled knowledge in the field of general dentistry, implants, cosmetic dentistry and all other aspects of dental care. I cannot recommend this practice enough. In a world of health care providers who take forever to respond or charge far beyond the value of services, East Boynton Dental stands way ahead of the crowd. 5 thumbs up!
Nancy S.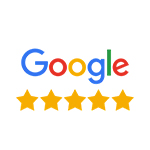 Quality Safety Practices During COVID-19 Pandemic
I recently needed dental work performed and had a very good experience with Dr. Indictor and his wonderful staff and dental assistant. This office takes COVID-19 seriously and practices the utmost in maintaining safety to the patients and to the staff at all times. They're a kind and courteous team of professionals in this office. Dr. Indictor was kind, gentle, knowledgeable and always professional during my multiple visits (and painless). I highly recommend Dr. Indictor and his assistants to anyone requiring dental work, especially during a pandemic.
Robin R.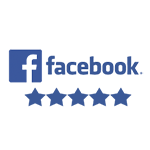 An Amazing Experience
5 stars!!!! I have always had a fear of the dentist which as a result kept me from going for years. I came here by recommendation for a cleaning which was probably one of the most amazing cleanings I've ever gotten. After finding that I had four cavities that needed to be filled they were able to do this by laser and I have now finished getting laser on all four teeth and it was an amazing experience. Nothing like it was years ago. There was zero pain, the dentist was extremely efficient and very, very understanding of my fear of getting work done. I give this practice a 5+ star rating.
Karen G.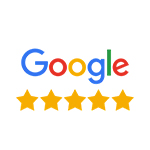 Knowledgeable, Patient and Professional
Doctor Indictor is very knowledgeable, has a lot of patience and he is extremely professional. He took care of my mom's upper denture and now she is enjoying eating and smiling again. His office staff is the best. Thanks for your dedication and professionalism!
Emmanuelle S.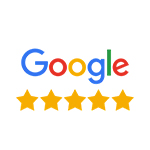 Excellent Expertise and Bedside Manner
Been going to Dr. Indictor for years after another dentist wanted to do a root canal but didn't know how to remove the crown. Been extremely happy with Dr. Indictor's expertise and excellent bedside manner. Everyone of his staff are also wonderful. Always helpful and cheerful.
Mark K.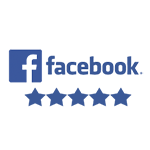 Highly Recommend for Implants
Dr. Indictor just completed a 5 month implant on me. I can't believe how great the new tooth feels. He did a great job. I highly recommend Dr. Indictor if you need an implant.
Marc K.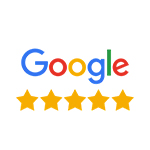 Great Experience with Emergency Root Canal
Great experience, the Dr. and the nurse are the best... everyone is nice there! I had a root canal emergency and they took me the same day, did the procedure even though I was a new patient! And he knew what he was doing because I wasn't sure which tooth was the problem. I even enjoyed going back so they could finish the work.
Zandra G.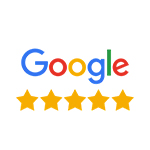 Would Not Trust Oral Health With Any Other Doctor!
Outstanding dentist and staff! I have been a patient of Dr. Indictor for 20+ years and would not trust my oral health with any other doctor. Dr. Indictor cares about your entire physical health, not just your mouth. He will make himself available as necessary, and his excellent staff will be there to support him and you. If you get really lucky, you will meet his certified therapy dog Derby, who has a calming effect and is sure to make you smile. Thank you Dr. Indictor, Derby and staff. Mimi xox
Grammar G.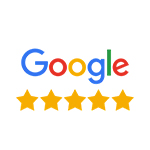 Best Dentist I Ever Had
Dr. Indicator has been my dentist since I moved to Florida two years ago. He recently gave me crowns on all four of my upper front teeth. The procedure was lengthy, but painless and performed carefully with great craftsmanship. I am completely pleased and would recommend him without reservation. His office also provides professional and expert cleaning and general maintenance of dental health. He is the best dentist I ever had.
Phil G.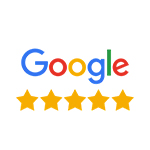 Caring, Thoughtful and Very Knowledgeable Dentist
Dr. Indictor has been wonderful caring for myself and my family. My sister recently had implants to hold her bottom dentures and the procedure was completed with great detail to the patients comfort and needs. He took care of her every step of the way, even when she fell and chipped her upper denture. He is a caring, thoughtful and very knowledgeable dentist. I would recommend him to anyone. The girls in the office are great to talk to and very understanding. If you have to go to the dentist, this is the place to go.
K S.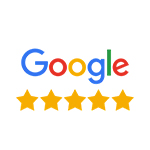 Type of Dentist Everyone Should Have
Doctor Indictor has been very caring and thorough in helping me through some very involved dental work. You can tell that he really cares about his patients and wants to help, unlike the weird big chain dentists that only want to keep every chair full. His staff is very friendly and I can't thank them enough for all that they have helped me with. This is the type of dentist everyone should have, and I highly recommend them.
Josh L.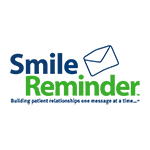 Patient Confidence That Has Never Been Misplaced
I've been a patient of Dr. Indictor's for years. This dentist is skilled, honest and compassionate. Everyone on his staff is courteous, friendly and very professional. My confidence over the years, and I am very particular about my dental care, has never been misplaced. I highly recommend this practice.
Elona H.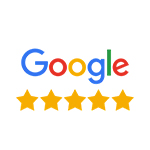 Great Customer Service
Caring, politeness, great customer service and great service.
Sarahva D.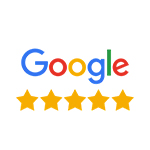 Very Thorough and Pleasant
Been going to Dr. Indictor for years. Very thorough and pleasant! Derby is a bonus ❤
Rachel F.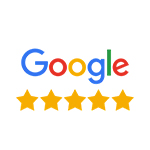 Excellent Work
Dr. Indictor put in a new crown after mine broke. He did an excellent job. My husband is a retired dentist and he was pleased.
Deirdre P.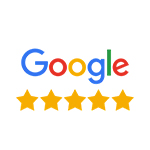 Great Staff!
Great staff! Dr. Indictor recently placed an implant, and crown in my mouth, and it is so comfortable, it feels like my own tooth. I would definitely recommend this dental office. 5 stars.
Ronda G.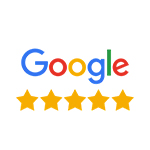 Making Certain that Your Smile is the Absolute Best it Can Be
Dr. Indictor and his entire staff were amazing!! I was a new patient from NC and he was able to squeeze me in for five appointment over several weeks to repair years of neglect. They made it all as painless as possible and the work was meticulous and very professional. Dr. Indictor is a protectionist and will make certain that your smile is the absolute best that it can be. Thank you to the entire team at East Boynton Dental, you made it so easy.
Michael S.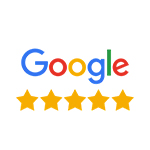 Happy to Have Found the Home for My Teeth!
Wonderful caring dentist and staff. Clean place - quick yet very responsible. Amazing care and caring for how I felt after the treatment. Happy to have found the home for my teeth!!!!
Jessica and James