A 75 year old male former Research Astrophysicist, is a patient in our office. Most recently he asked about addressing his front teeth, They were worn and chipped. Below is an image of his teeth prior to treatment.
Impressions were taken and models were retrieved from the impressions. The models shown below were sent to the laboratory.
The models were duplicated and then altered using computers to design a new look to his front teeth. Above is an image of the new concept teeth.
He liked what he saw and decided to approve the proposed care. He made an appointment, The teeth were prepared conservatively. Impressions and records were made. He was given temporary restorations to wear in the time interim during which the laboratory fabricated the conceptualized veneers. Below is an image of the final restorations.
Recently, a 42 year old female presented to our office, with a desire to improve her smile. She had veneers previously, but they were now old and worn. She was apprehensive about dental care. She stated her teeth were sensitive. Her initial presentation is shown above.
Our prescription for success includes waxing a simulation of the final case so that the patient can evaluate what the finished case will look like before the dental care is undertaken. The pre-treatment version appears below to the left and the waxed computer simulation version is below to the right.
After further discussion and evaluation with the patient it was learned that she wanted to lighten the color of her teeth. So before beginning the cosmetic care the patient bleached her teeth at home with a very mild bleaching agent.
After 2 weeks of bleaching her teeth at home, the teeth were then prepared for Porcelain Veneers. An impression was recorded and shading values were taken. Temporary veneers were then fabricated. The laboratory then proceeded with the fabrication of the Porcelain Veneers. The completed case is shown above.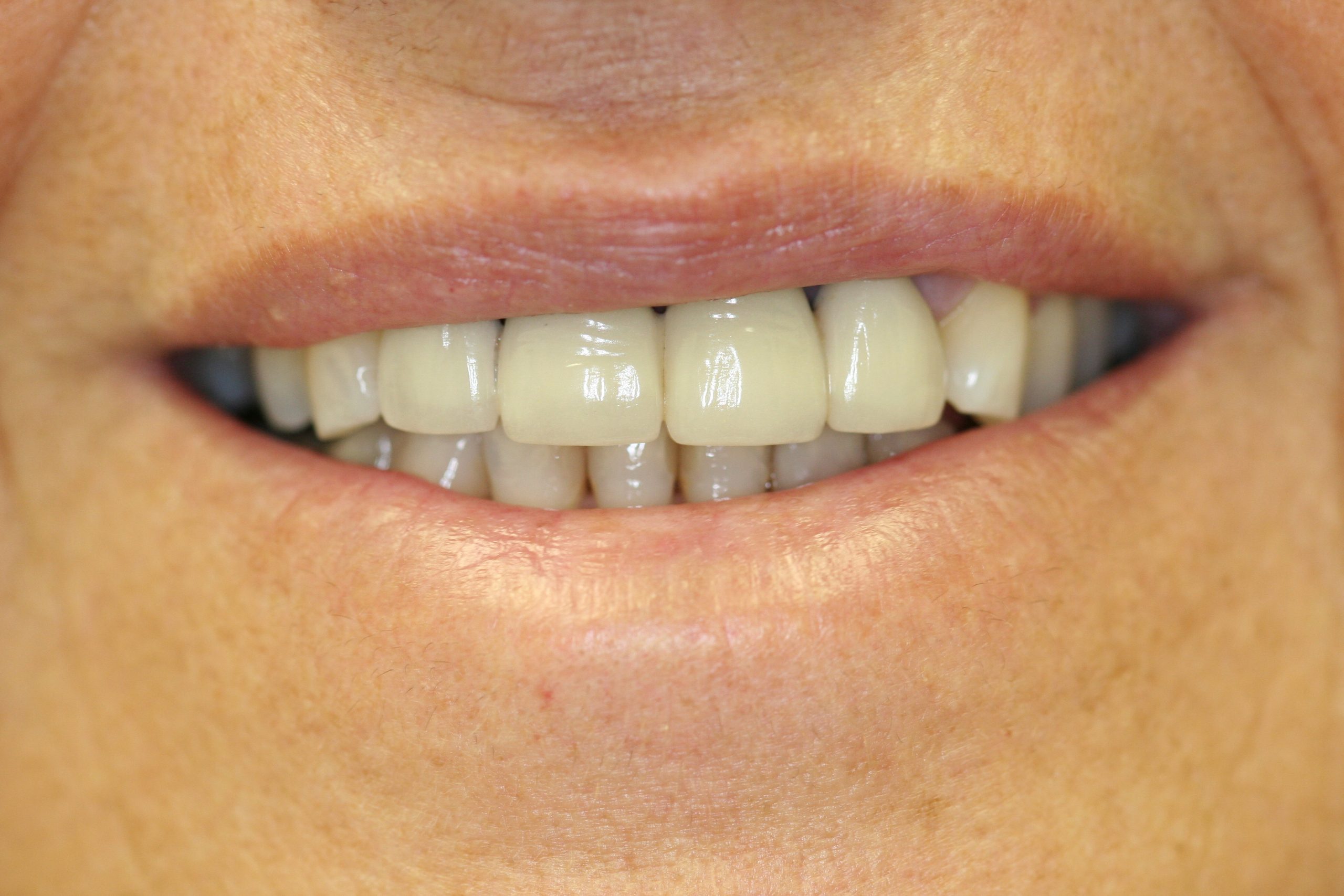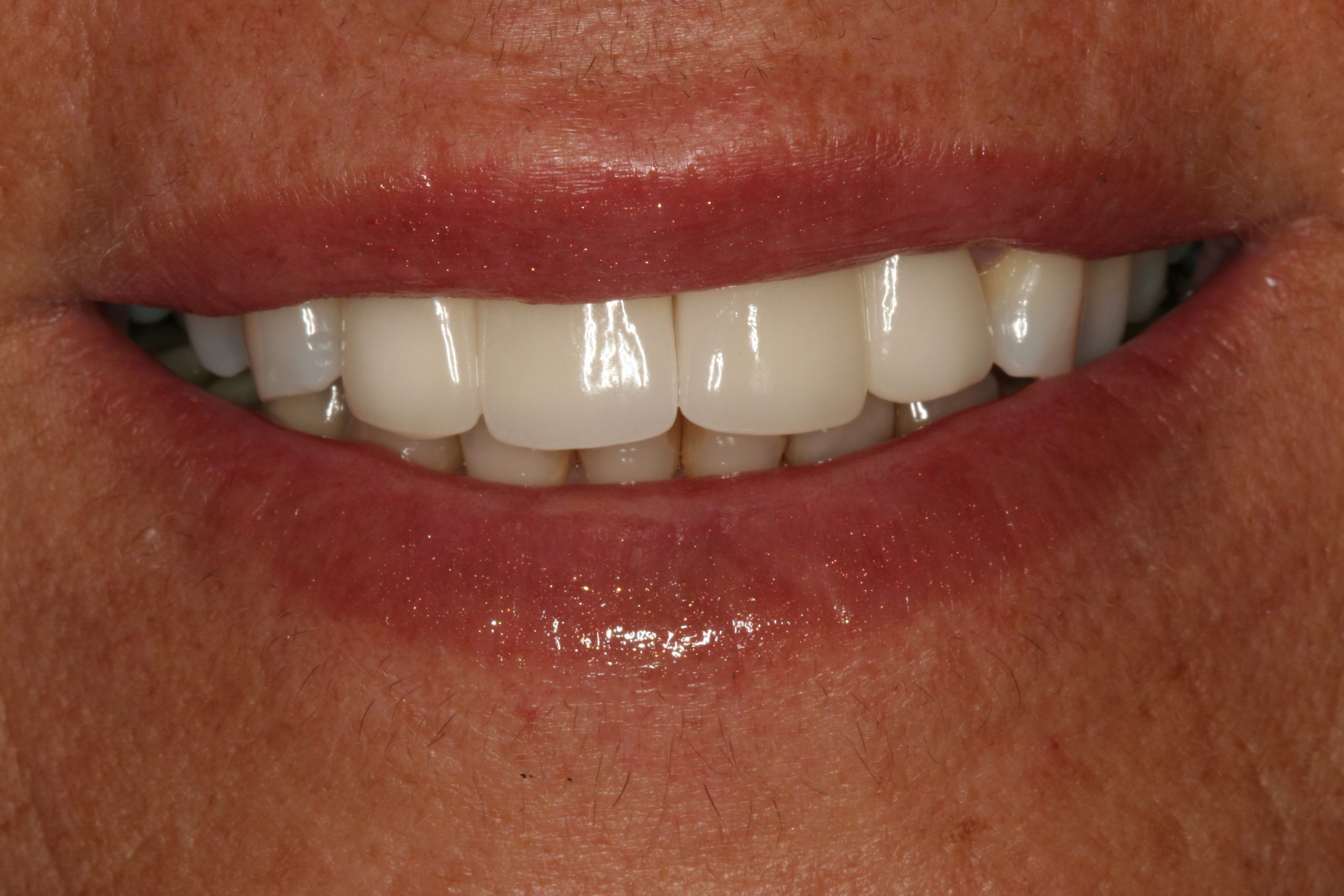 This is Elena who was unhappy with her upper anterior teeth because they were restored as a fixed bridge by another dentist. The bridge teeth were dark in color.  A treatment plan was formulated that included the placement of implant fixtures eliminating the need for a bridge.
This image shows the completed case with the implant fixtures in place and new individual crowns. Note the lighter color of the teeth in the "aesthetic zone", which gave Elena an improved smile.