Dr. Indictor is a Dental Implant Specialist
What Are Dental Implants?
Dental implants are basically cylinder shaped fixtures made of a medically pure metal, Titanium. These fixtures are then placed in the jaw bone and rest under the gum for 3 – 6 months. During this time they  become osseo(bone)integrated. After the appropriate healing time, we uncover the implants and use them to replace one or more missing teeth by fabricating some sort of dental prosthesis.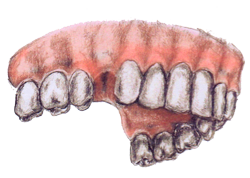 Dental Implant Options?
Dental Implant Expertise and Credentials
If you are considering dental implants, or need work on existing dental implants, you've found the right dentist for the job.  East Boynton Dental can take care of all your dental health needs, from routine cleanings to dental implants – all in one place!
Dr. Indictor earned a Masters from the Academy of General Dentistry in 2006
In 2007 he attained a Fellowship from the International Congress of Oral Implantologists
He is a member of the International Congress of Oral Implantologists
Schedule your appointment today!
Contact us at 561.734.8600 or fill out this form.