Boynton Beach Dentist: Study shows fluoride beneficial for more than just your teeth!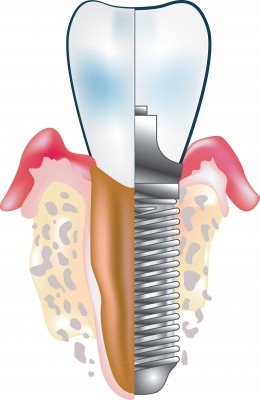 Japanese researchers have found that a fluoride solution applied to bio-resorbable synthetic  hydroxyapatite granules – a bone supplement material-was found to promote bone regeneration. These were findings reported in the April Issue of the Journal of Oral Implantology. The  authors concluded that the application of the fluoride solution at the right concentration added to resorbable HA granules spurs a cascade of events that leads to bone cell adhesion, proliferation and differentiation., thereby enabling osteogenesis (bone growth).
Previous studies of fluoridated HA focused on spurring  slow-release fluoride for "decay prevention". This study was carried out and aimed at investigating the biologic effects of released fluoride from the surface of fluoridated resorbable hydroxyapatite granules  on MG-63 human osteoblastic cells which which give rise bone regrowth.
This is not an accepted modality of treatment in the realm of implant placement. It is, however, a very interesting and thought provoking concept.