Angela J.,  an administrative assistant at a local university, has been a patient for some time. Not long ago,  she came into our office with pain localized to her upper right second pre-molar.
Clinical evaluation, along with the review of an x-ray film, found that the tooth  in question was previously treated with root canal therapy and subsequently treated surgically. It also suggested, however, that the patient had a recurrent endodontic infection on the upper left second premolar.
In light of the tooth's history the tooth was deemed hopeless.  In fact the periodontal pocketing suggested that perhaps the tooth  was hopelessly "cracked".
It was recommended that the tooth be extracted. The bone socket could be grafted with granular freeze dried bone and after sufficient healing time, an implant fixture could placed. This is in fact what was done.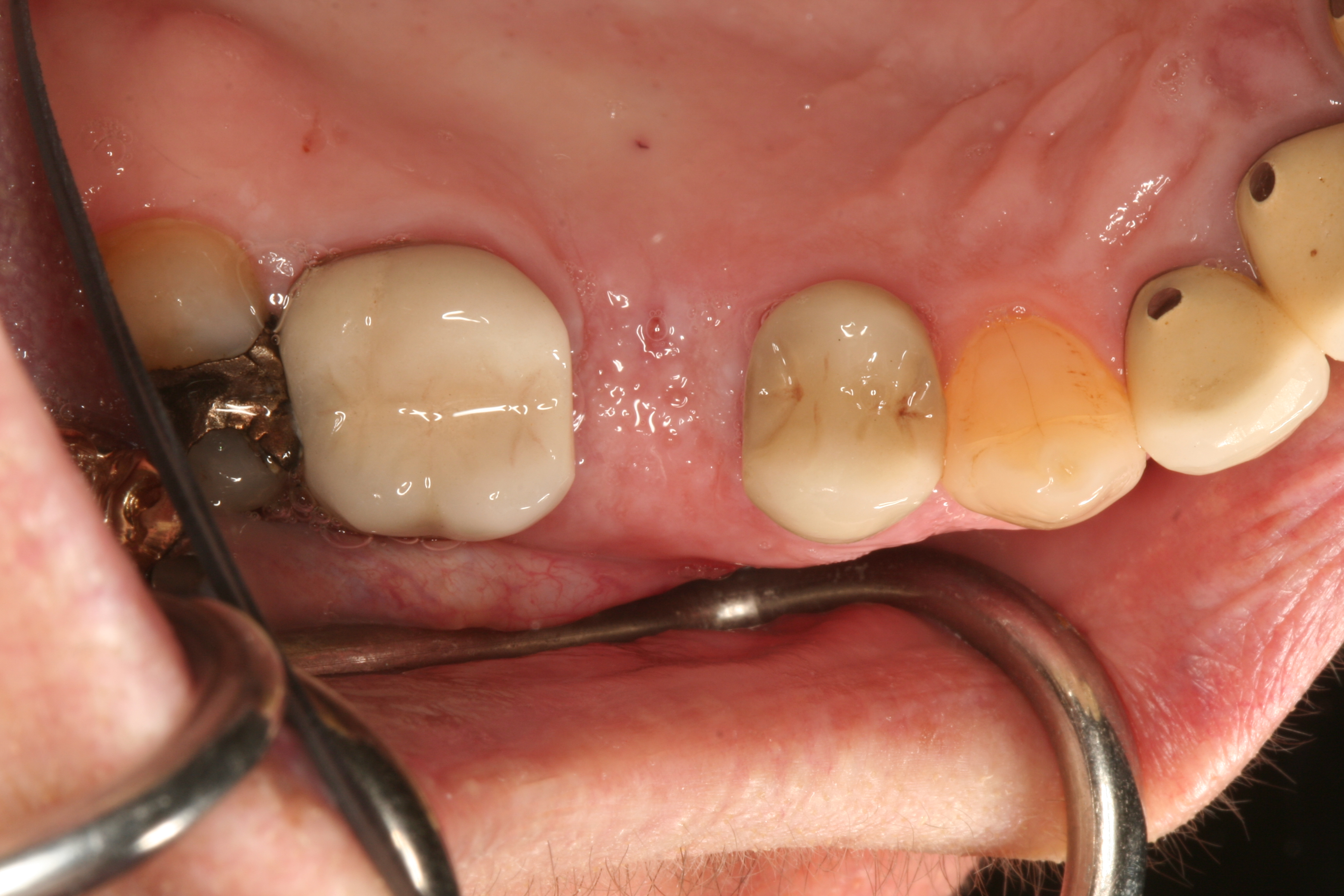 Following sufficient healing time, an implant fixture was placed and restored with a custom made abutment and a Porcelain Fused to Gold Alloy Crown. Notice the teeth on either side of the tooth being replaced have remained the same. We also fabricated a bite splint to distribute and decrease harmful forces on her remaining teeth and the newly fabricated implant supported crown as well.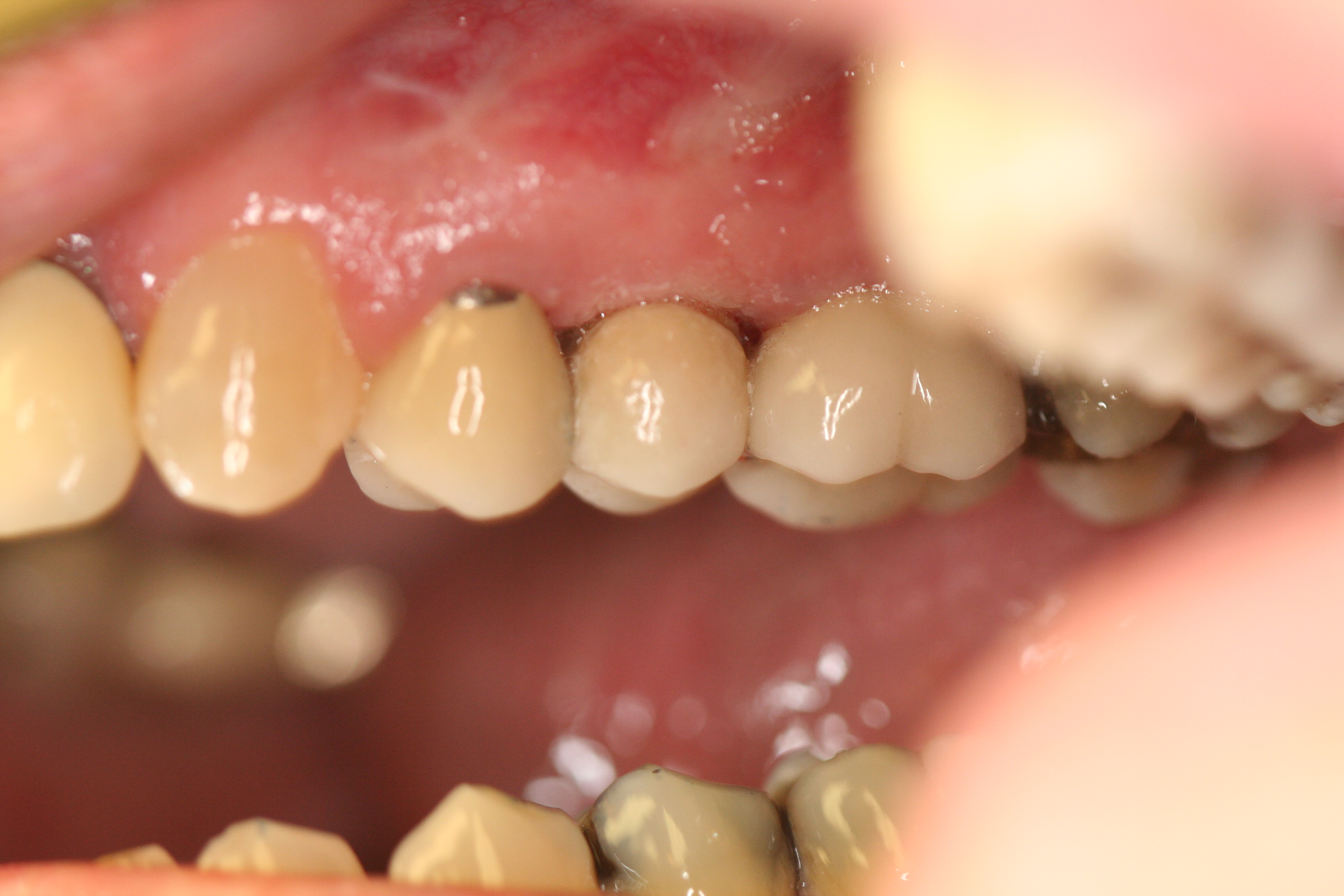 The above is much more common today than it was in the past, when it was more common to prosthetically reconstruct the area with a three unit fixed bridge. If you would like to discuss any aspect of the foregoing please contact us at eastboyntondental.com.