ALTERNATIVES TO FIXED BRIDGE (MULTIPLE TEETH)
Boynton Beach Dental Implants – Boynton Beach FL – Implant Dentistry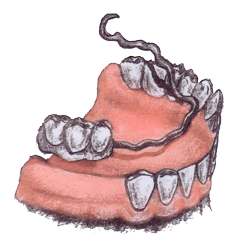 Removable partial denture
This denture – which is perceived as uncomfortable and complicated – is made of both plastic and metal, which affects its look. It's expensive to fabricate due to its many parts. However, the installation process is simple and the natural teeth are spared.
Schedule your appointment today!
Contact us at 561.734.8600 or fill out this form.