Julianne L., is a "50 something" female engineer, who is employed at a local quasi-public utility. She has been a patient of record for some time.
She had implant fixtures placed in the upper right and left posterior, as well as the lower left posterior. It is evident from the photographs below, however, that the lower arch reflects badly worn teeth in need of reconstruction.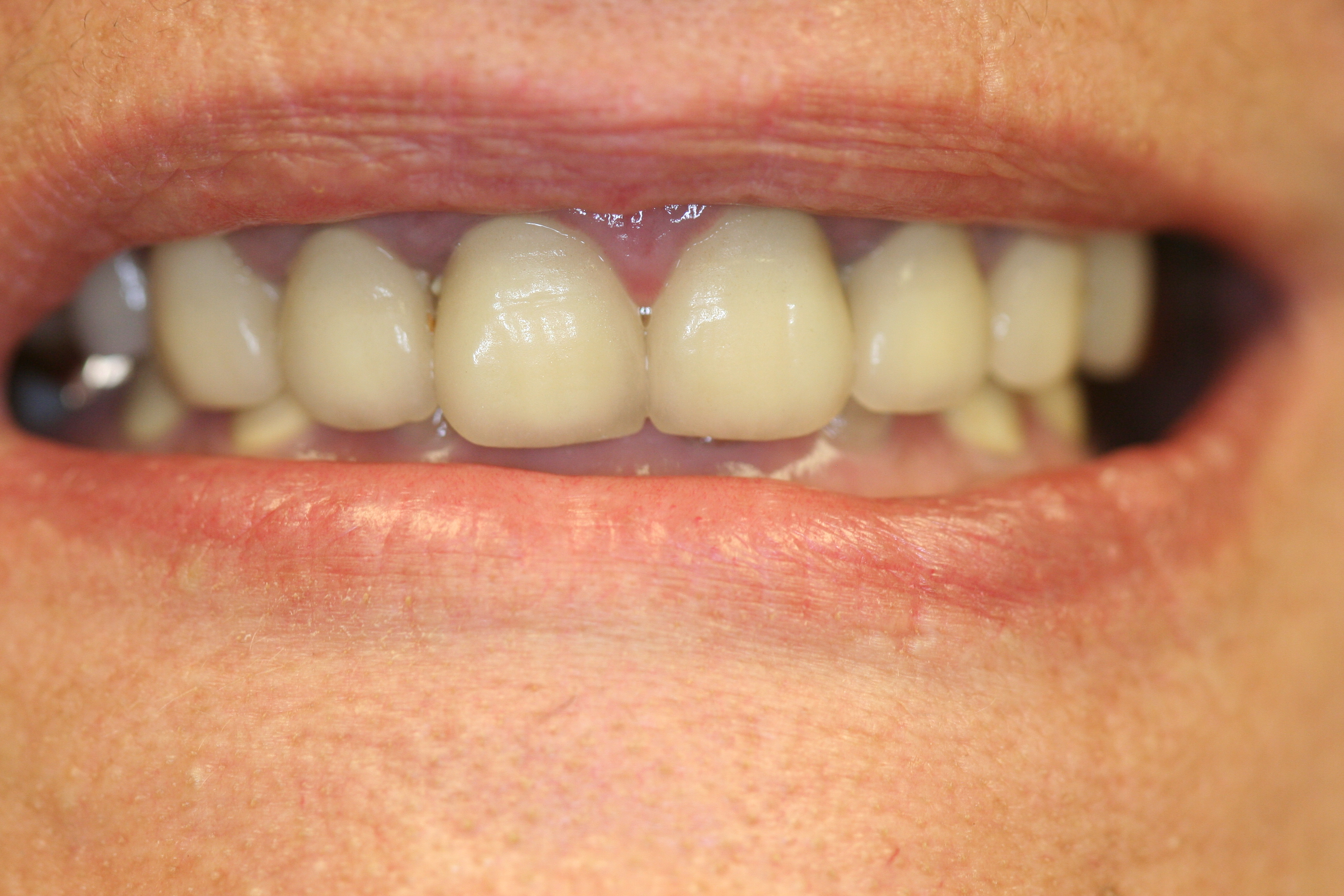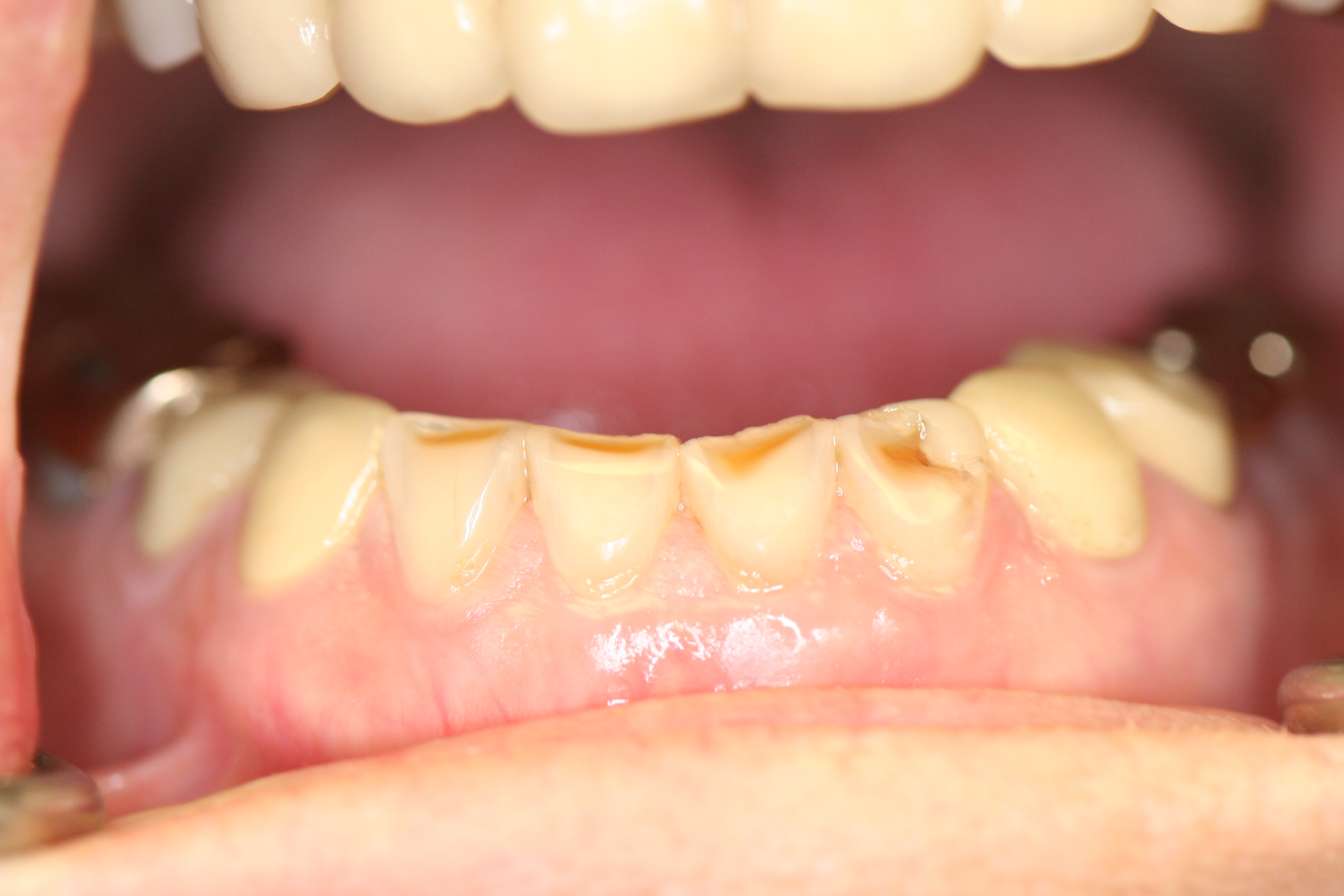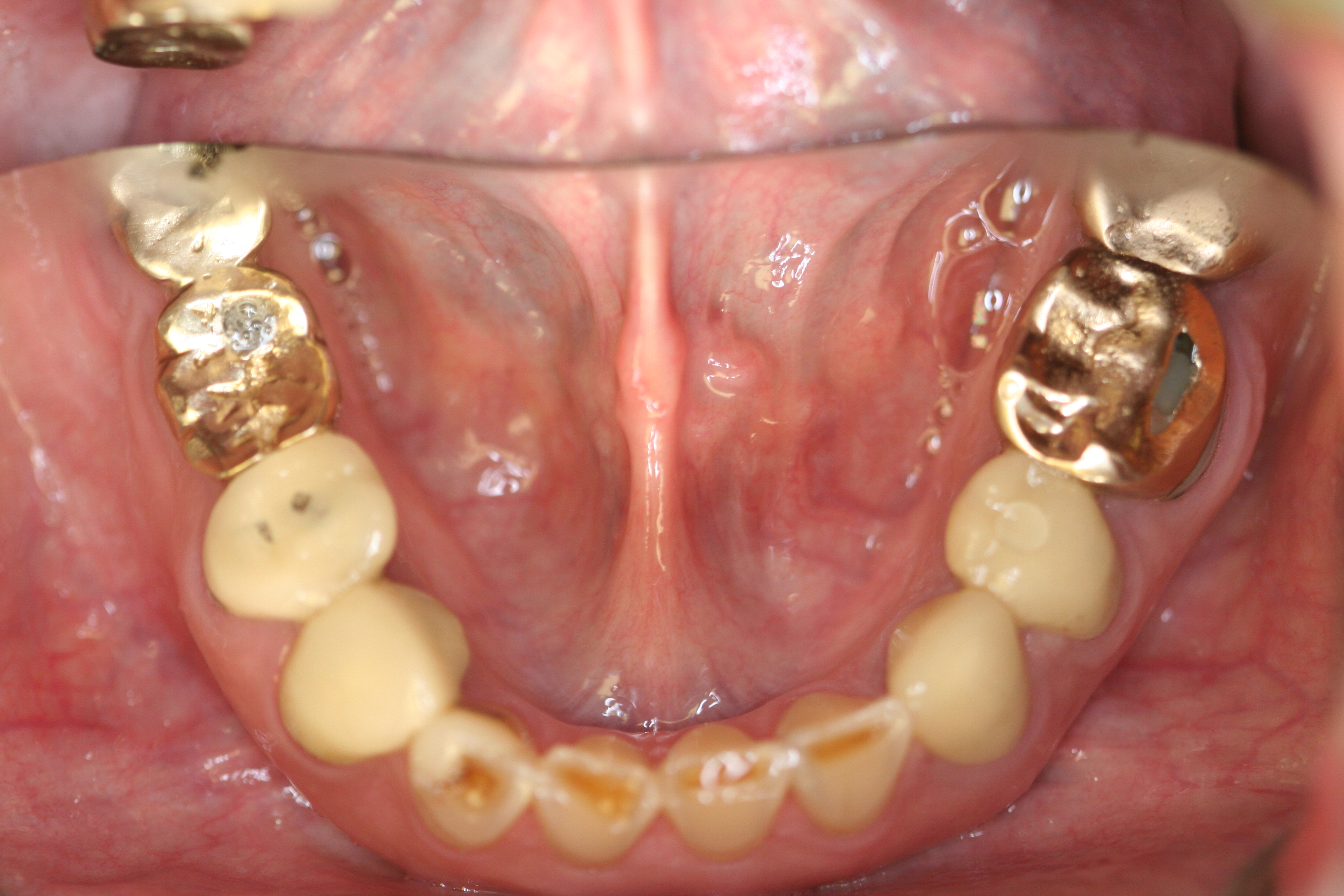 After careful evaluation and review, it was determined that the best course of action was to replace all the crowns in the lower arch at a new increased height to compensate for the worn tooth structure. The lower incisors were prepared for all Porcelain Jacket Crowns. The full cast gold crowns in the lower arch match complementary full cast gold crowns in the upper arch.  The completed case is found in the photographs below.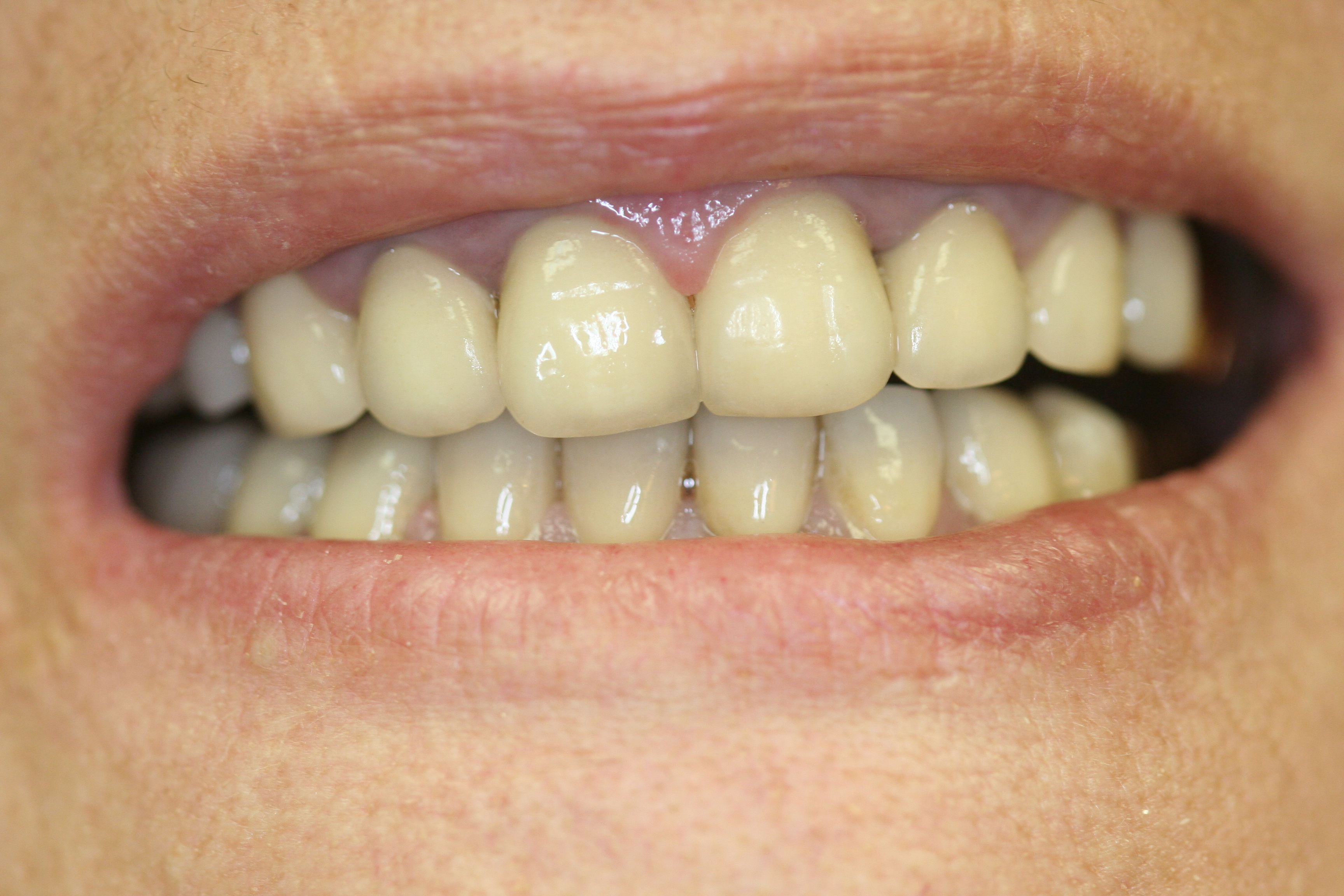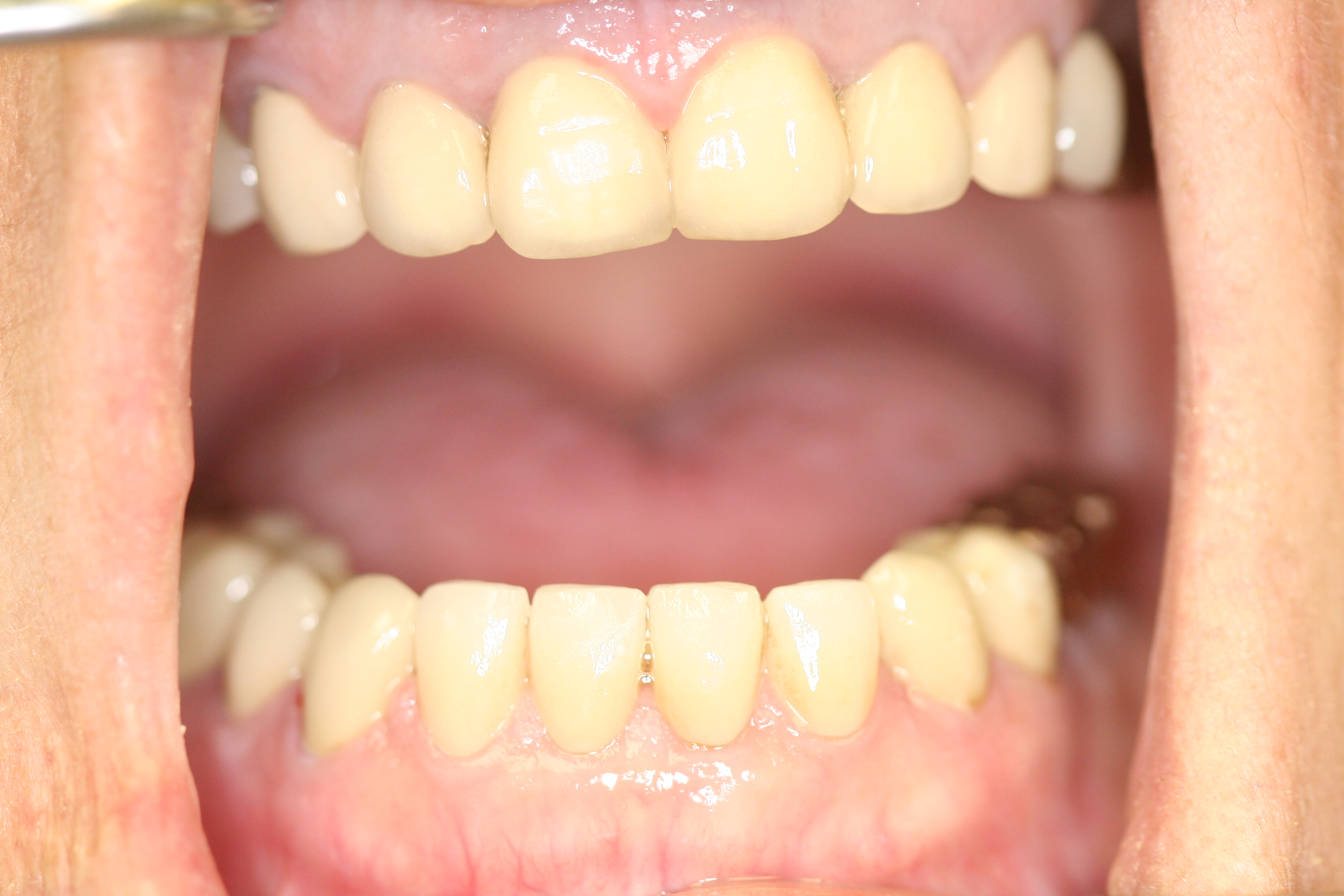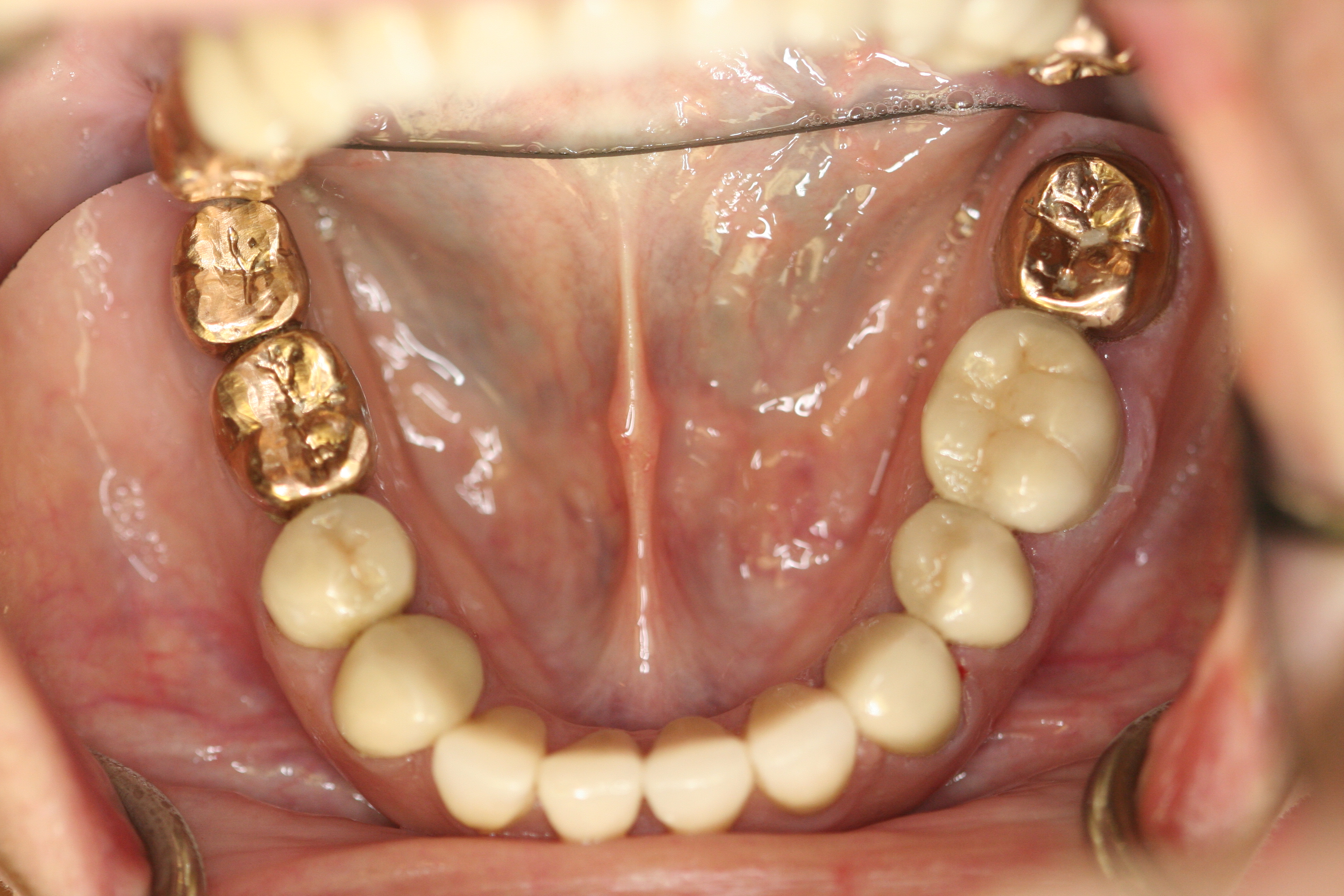 If you would like to discuss the foregoing case or any other case posted here on the eastboyntondental.com website, please feel free to contact us.  Our staff is always willing to listen to you.