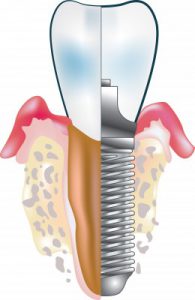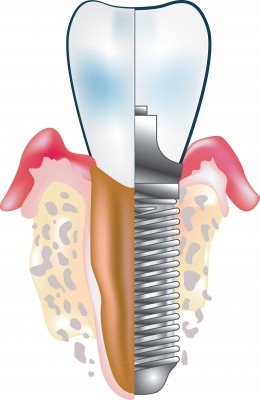 We at East Boynton Dental are often asked a very common question. The question is something that comes up during an interview with a patient, when the patient contemplates having a tooth extracted that is hopeless. "Will my teeth shift around?" The quick answer is – yes! It may take an indefinite amount of time, but your teeth will shift and move.
Teeth are in what could be referred to as a "dynamic equilibrium". When the equilibrium is disrupted by a tooth extraction, teeth in front of the space created by the extraction will move backward and teeth behind the space will move forward. Also teeth from the opposing arch will super-erupt and move past the aligned  "plane" of the other teeth and move into the space created by the extraction. "Nature" always tries to fill the void.
As a consequence of this subtle shifting and tooth movement over time, the space created by the extraction  "narrows" and there  is the creation of an opening of one or more additional spaces elsewhere. As if this is not enough of a problem in and of itself. There is also another factor at play.
Teeth are necessary to stimulate the development of the bone and to maintain the bone in which the teeth develop and are anchored. When a tooth, or teeth, are extracted there is a loss of stimulation of this bone to maintain its volume, height and even density. The rate of the loss of bone is dependent on but not limited to  such factors as the gender of the patient, the age of the patient as well as the hormonal balance of the patient, the metabolism of the patient , etc. This aspect of the problem has been overlooked by dentistry in the past. This subtle, slow loss of bone, in the area of the extraction is often not considered. Yet the presence of adequate bone in breadth and height is vital to restore the tooth that was extracted. The patient was often not educated about the boney changes and the result of the loss of bone. Because adequate bone is "vital" especially if you were contemplating the placement of dental implant fixtures to restore form and function to the area  where the tooth was extracted.
We at East Boynton Dental make it a point to inform and share with our patients all aspects of their care including an open discussion of the upside as well as the downside effects of the treatment that is contemplated.